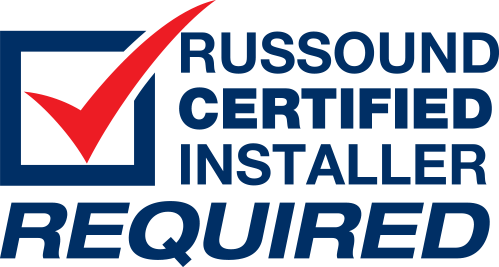 The Russound Certified Installer (RCI) Program is designed to provide the best possible product and installation experience to our consumers while maximizing the value that the thousands of Russound installers in the US and around the world offer to their customers throughout the sale and installation process. With the RCI Program, Russound guarantees that a dedicated Russound Certified Installer is fully involved in the installation process of Russound products. The knowledge, experience, customer service, and after-sales support of a Russound Certified Installer provides enormous benefits to the end-user and is the principal way that Russound can provide a consistent product experience.
Program Highlights
Supported Products – The RCI program is integrated into the MCA-Series Russound multizone controllers, the MCA-66 and MCA-88, and the MBX-Series Russound Wi-Fi Streamers, the MBX-PRE and MBX-AMP. Additional Russound products will join the program as they come to market.
Products ship "locked" – All products that are part of the RCI program will be shipped from Russound in a locked state. Once they are powered up, they will only be able to display a message saying "Russound Certified Installer Required". The products will not operate until a Russound Certified Installer connects them to the internet and unlocks them.
Easy to unlock – There is no complex unlocking process. A Russound Certified Installer merely needs to enter their username and password into an RCI product using the web browser on their smartphone, tablet or laptop. All RCI products are internet-enabled and instantly verify the identity of the installer to unlock for use.
Distribution Partner customers and Direct Dealers eligible – The RCI program is available to all installers who buy their Russound products through any authorized sales channels, whether it's through distribution partners or as a direct dealer.
Trackable, while assuring customer privacy – Russound knows how important privacy is to its customers. Because of that, no customer information is ever required, entered, or tracked as part of this program. Russound will track the products used in this program only through a unique electronic product identification number that will be paired with the credential of the specific Russound Certified Installer who performed the installation. Russound will not be able to obtain any private customer information through this program.
If you want to sign up to become a Russound Certified Installer, follow the instructions here: