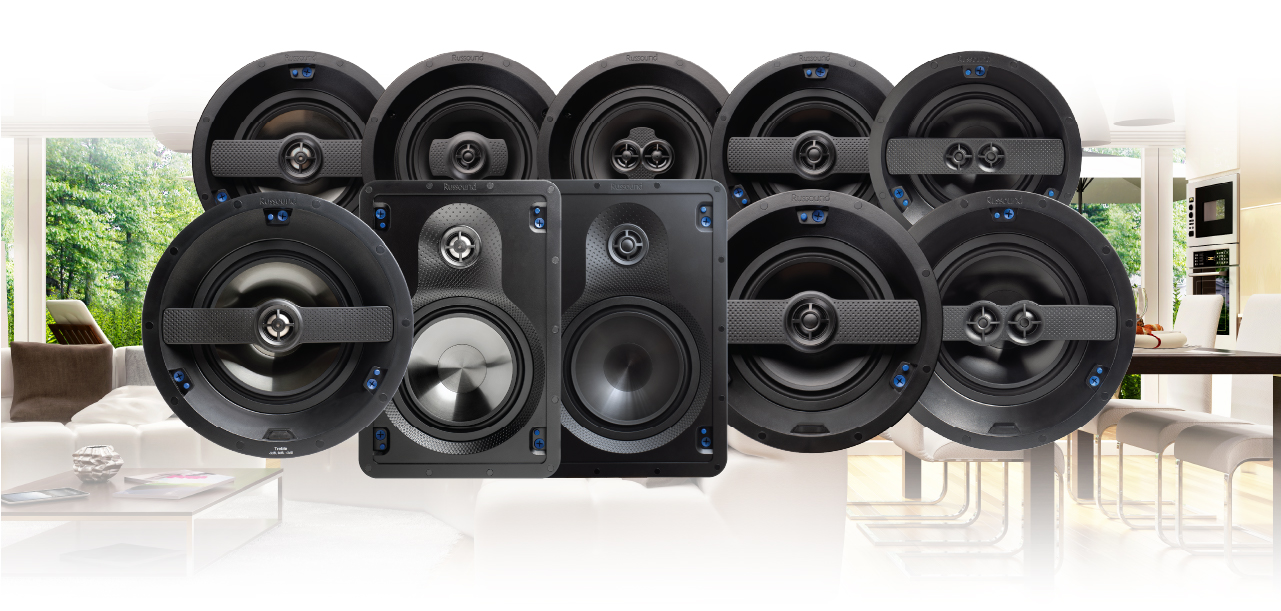 Our line of loudspeakers is expanding! Russound adds 5 new models to the lineup, increasing our options and creating more flexibility for you with specially voice matched speakers that offer the latest advances in material technologies. They've been designed, manufactured and tuned with great care so your listening experience is as rewarding as possible. Our range of speaker solutions provides excellent choices in any application - from the budget-minded to audio purists.
The IC-620, IC-620T, IC-820, IC-820T, IC-630, IC-830, IW-620 and IW-630 include SwiftLock® for effortless installation at the push of a button. Whether in-wall or in-ceiling, these speakers provide perfect choices for multi-room audio, home theater, primary listening and many more.
Expanding The Lineup We've expanded the line to further meet the needs of our customers. With the popularity of stereo capable speaker solutions we've added a step up solution from our original IC-610T in two sizes, 6" and 8" while matching the higher fidelity materials of our 20-Series lineup. In addition to that, we added 2 more models to our Premium 30 series lineup, the IC-830 and IW-630, creating more flexibility for high profile installations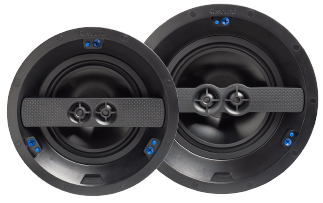 IC-620T & IC-820T
Single Point Stereo Enhanced Performance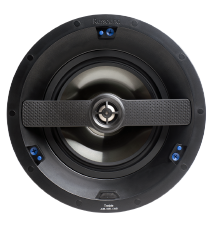 IC-830
8" Premium Performance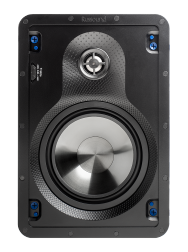 IW-630
6" Premium Performance In Wall
IC-620T & IC-820T
Single Point Stereo Enhanced Performance
IC-830
8" Premium Performance
IW-630
6" Premium Performance In Wall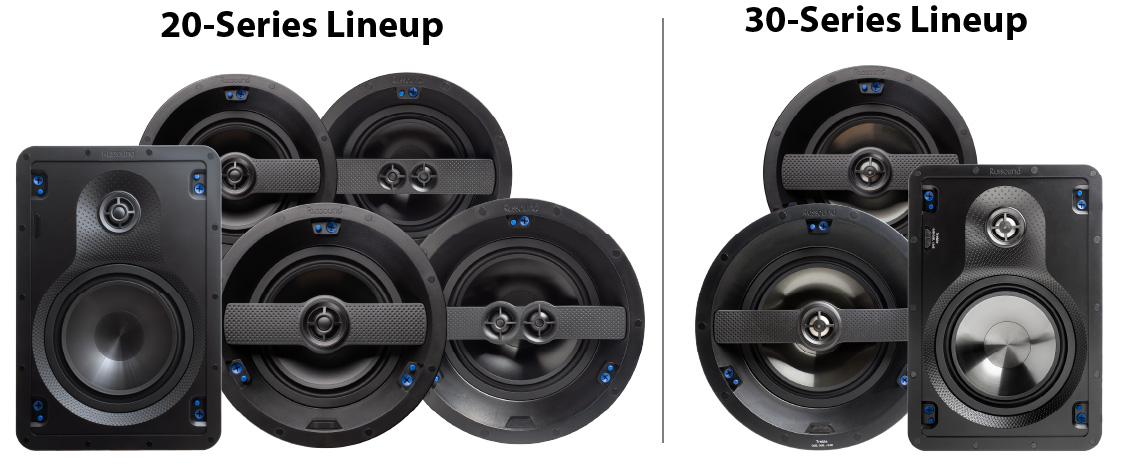 Each Speaker is Voice Matched To Other Speakers in the Same Series
SwiftLock® tool-less quick and easy installation
Integrated one-piece baffle / woofer basket design for enhanced rigidity and more efficient bass
Paintable edgeless grilles blend seamlessly into any décor
Powerful neodymium grille magnets for easy and secure attachment
THE PERFECT CHOICE FOR ALL PRIMARY LISTENING AREAS OF THE HOME
The New NanoPerf™ Grilles Are Incredibly Slim And Brilliantly White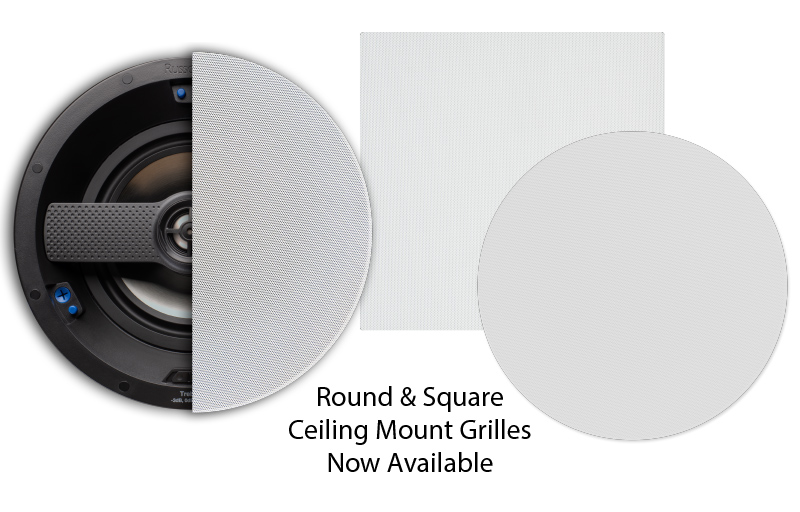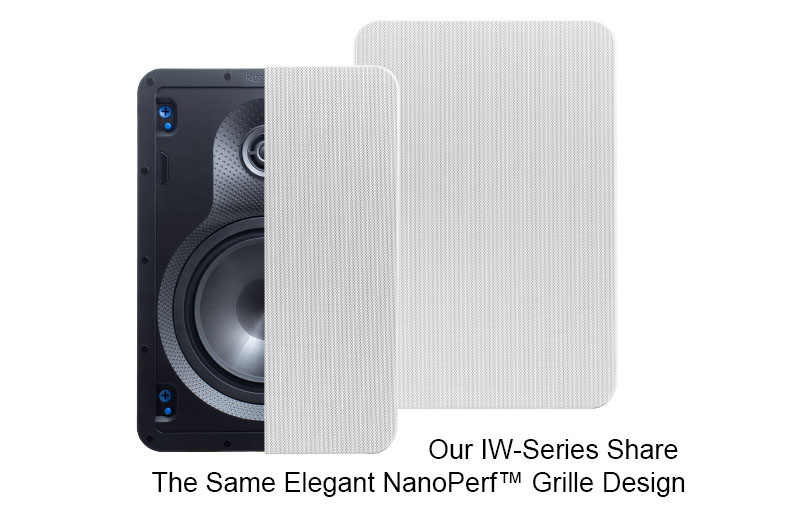 How Can You Improve On Installation? Like This...
In addition to offering a huge improvement in sound quality, the brand new IC-Series speaker lineup was also designed with the installer in mind. From using the same cut-out sizes as in the past to an incredible new way to install the speaker into the wall, you've just met the most install-friendly speaker on the market today.

YOU'LL NEVER WANT TO INSTALL SPEAKERS AGAIN ANY OTHER WAY
Three dogs are faster than four
The entry-level 10-Series models continue the Russound tradition of using a custom 3-dog design saving 25% of the screwdriver work from the top of a ladder while securely holding the speakers to the ceiling without gaps, bumps, or shadow lines.
Push the button and throw away your drill
Stepping up to the new 20-Series or 30-Series models is guaranteed to become your new best friend. With the simple press of a button at each of the three mounting dogs, the IC-620, IC-820, or the IC-630 will instantly and firmly clamp into place, with no screwdriver or drill needed...no more dogs over-tightened or under-tightened, just a clean and quick install with the dogs precisely adjusted and spring-tensioned automatically to clamp firmly to the ceiling.