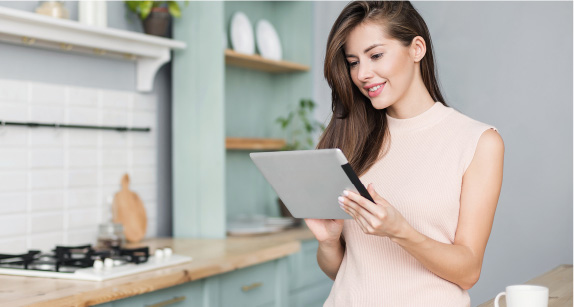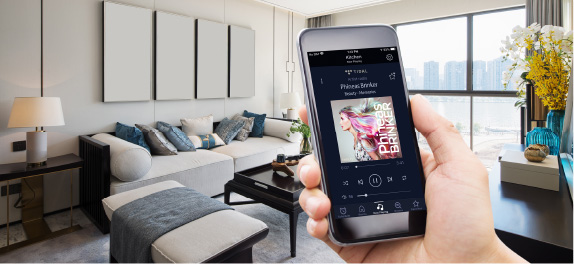 The Russound App
New Innovations and Features
Meet the Russound app. Rebuilt from the ground up using all the feedback we received from you, our customers, on our original release. The Russound app takes advantage of all of the newest features available to Russound's latest products to make listening to your Russound audio system as easy as ever while bringing intuitive control to everything from small audio systems of only a few rooms in the home to the most complex audio installations (up to 48 rooms!)
The Russound app is designed to natively support both iOS and Android devices, has new features supports better reliability and dramatically improves the overall system responsiveness.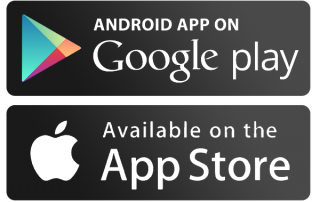 DOWNLOAD THE APP TODAY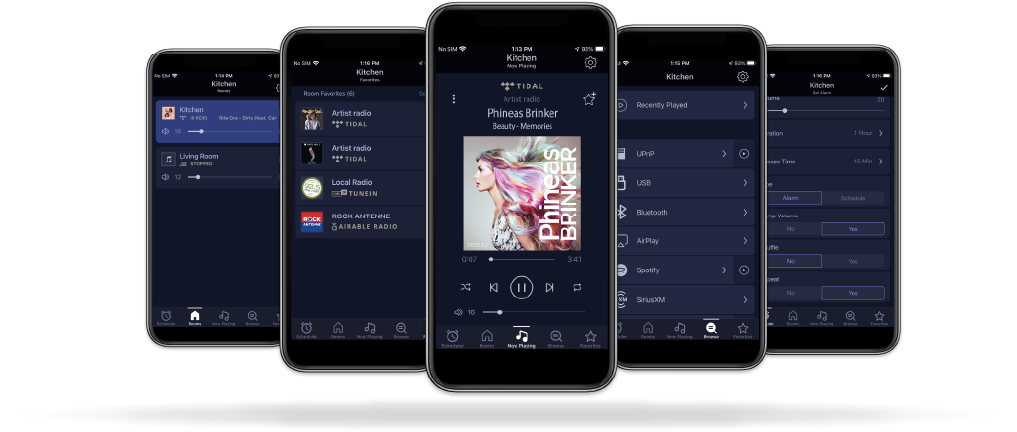 Easy, Intuitive Room Grouping
Group any number of rooms for seamless synchronized music throughtout your home. Simply go to the room list and tap the speaker icon in the room that you'd like to have share its music to other rooms in your home. Then, it's as simple as tapping each room that you'd like to add. You can add/remove rooms later by following the same process and simply deselecting any rooms you want to remove and selecting any rooms you'd like to add!

Faster and More Responsive Browsing
With the almost unlimited selection of music available, being able to quickly and easily navigate to the song, artist, album that you're looking for is a key to enjoying any music system. Browsing has never been quicker for Russound products than on the new app.

Improved Favorites Access
Easy-access support for both room-based and app-based favorites, letting you customize them as needed. Want a favorite that anyone in the home can access through any phone/tablet running the Russound app? Save it as a room favorite. Want to have your own personal favorites that you can quickly play in any room in your home? Save it as an app favorite.

Quick access to Schedules, Alarms and Sleep Timers
Setting up and using our innovative scheduling features, alarms and sleep timers is now easier than ever. With our new navigation bar, scheduling is available quickly from anywhere in the app. The advanced scheduling features available from Russound give you the ability to add advanced automation to your listening routines that was previously only available through expensive 3rd party control systems.

New iPad Layout
While creating the new iOS app, we re-designed the iPad screen layouts to take advantage of the extra screen space available and maximize the ease of use for our customers. The new design style also closely matches the iPhone style, so that a user can easily transition from one iOS device to another without having to learn two different screen layouts.

Android Tablet Support
While laying out the larger screen layouts for the new iPad design, we took the same layout and applied it to our Android tablet layout. Rather than just get an expanded phone view, Android tablet users will now get the same expanded layout that had previously only been available to our iPad users.

Full Portrait/Landscape Mode Support
We know that each of you uses your mobile devices differently and designed our new app to be as flexible as you are. For that reason, the new app fully supports both Portrait and Landscape orientations on both phones and tablets.

Improved Navigation with Always Available Navigation Tabs
Never loose your place or your music. The newly desgined interface keeps your main navigation for the app always visible to quickly find and select the function you are looking for.
Always Available Navigation Bar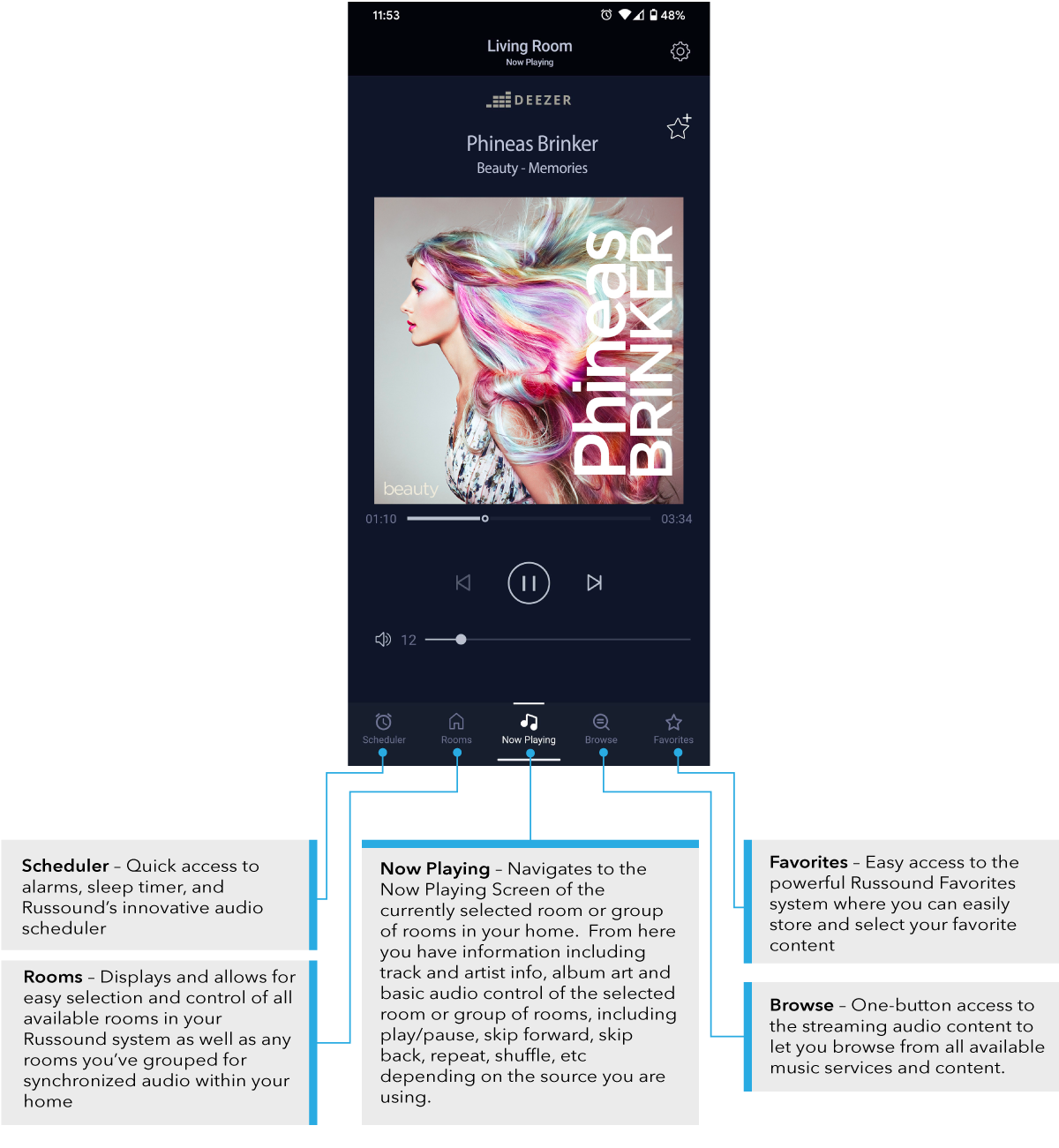 Supported Models
Controllers: MCA-66, MCA-88, MCA-88X, MCA-C3, MCA-C5
MBX-Series: MBX-AMP, MBX-PRE
XStream: XSource, XZone70V, X5, XZone4, DMS-3.1
Other: SMS-3, ST1, ST2, iBridgeBay, iBridgeDock


Mobile App
App Languages:
English, Spanish, French, German, Portuguese, Russian, Italian, Dutch, Polish, Chinese, Latvian, Thai, Ukrainian, Turkish