Rock the outdoors with Russound Rock Speakers and Subwoofers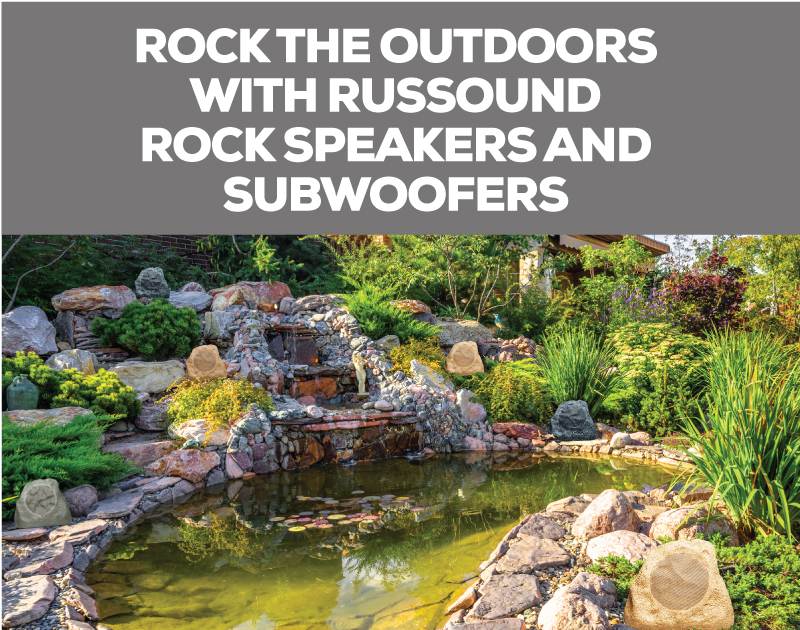 Complete your background sound garden with Rock Speakers & Subwoofers that add the sound dynamic your outdoor music has been begging for. Like all Russound outdoor speakers, the Outback Rock speakers and Rock Subwoofers combine acoustic technology with durability and will provide years of musical enjoyment. These Rock Speakers are designed to look like natural outcroppings of rock instead of bulky aluminum and plastic speakers that detract from nature's beauty. Russound Rock Speakers are a distinctive addition to your yard and blend into any landscape for a convenient and practical outdoor audio solution.
PLUS! New updated mark 2 series rocks improvements
Fully updated audio components | New larger tweeter, improved crossover | Extended pole piece on the woofer
All of these features make the MK2 speakers much more musical, adding clarity, detail to the sound and widening the sound stage
MIX AND MATCH SPEAKERS AND SUBWOOFERS TO YOUR LIKING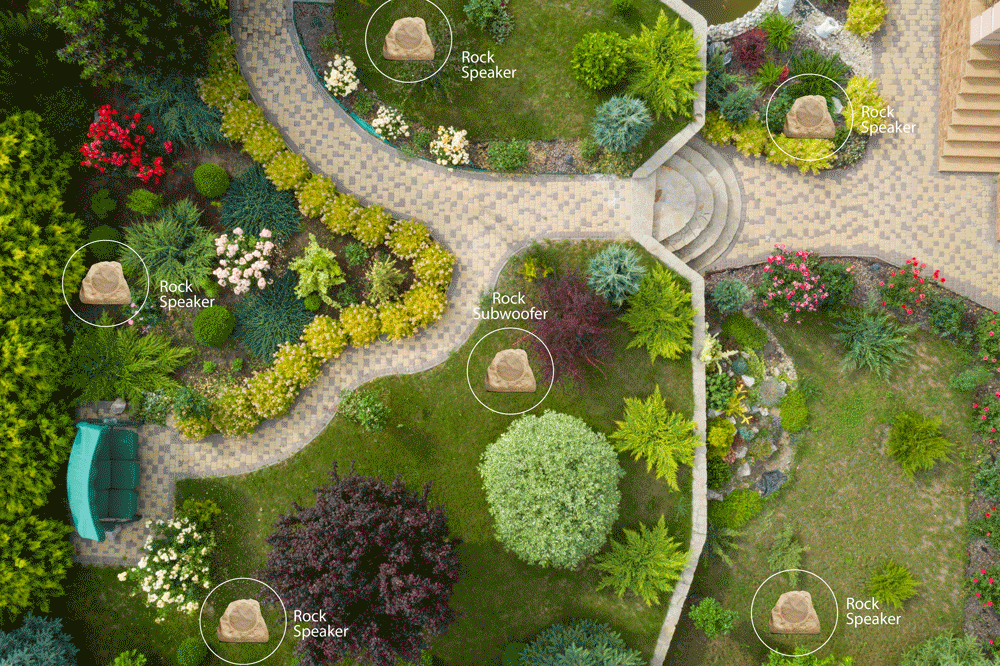 The shapes and finishes closely mimic rocks found in nature for a quality, believable look. The secret to the realistic look of the rock speakers is in the way they are crafted. The cast enclosure process produces more lifelike shapes and surfaces. This process is more expensive, but the three-layer fiberglass and resin construction results in an acoustically better speaker with low resonance for better sound. The process also creates an environmentally stable and durable speaker housing.
The resulting Rock Speaker has a sturdy, waterproof cabinet tough enough for use in all types of weather and environments. The enclosure is silicone sealed and equipped with a water drain for the speaker opening. For added convenience, an attached security eyelet is provided to prevent the speaker from getting 'carried away.'
Each stereo speaker has a two-way design with a weatherized polypropylene cone and a 1.1" aluminum tweeter fully painted aluminum grille for a rust-free finish. With 10 – 125 watt power handling, Russound Rock Speakers fit any outdoor speaker necessities, for both monaural or stereo applications.