The MBX-AMP Wi-Fi Streaming Zone Amplifier is designed to offer a simple-to-install and simple-to-configure streaming media solution to add high quality streaming audio anywhere in the home. Additionally, the advanced TV integration features enable the MBX-AMP to share speakers between your TV and your audio system easily without having to use any additional hardware or control system. Just use the included Infrared Sensor and quickly teach the MBX-AMP your remote control's volume and mute commands. It's that easy.
The MBX-AMP allows for expansion to up to 32 streaming rooms of audio in a single installation with any combination of other MBX-Series streaming products from Russound.
In addition to offering streaming audio from popular internet sources, the MBX-AMP also offers streaming of local UPnP™ compliant audio.
In addition, a built-in USB port allows users to connect an external flash drive or an externally-powered USB hard drive for use as additional music sources.
LATEST UPDATE INFORMATION: AirPlay 2 is now available for the MBX-Series of Products
For questions about installation & setup visit our FAQ Page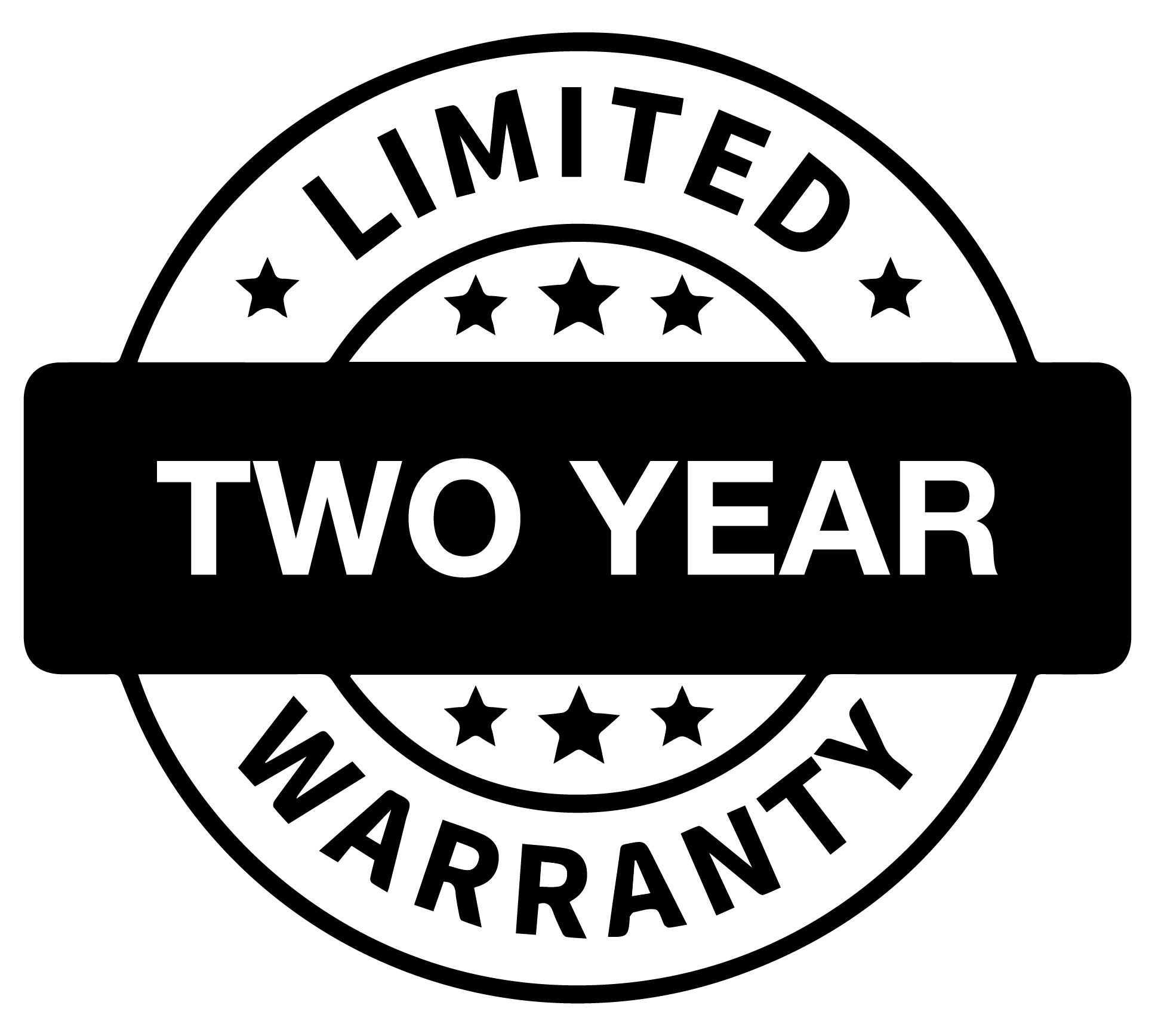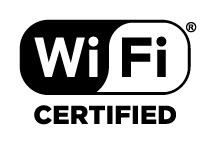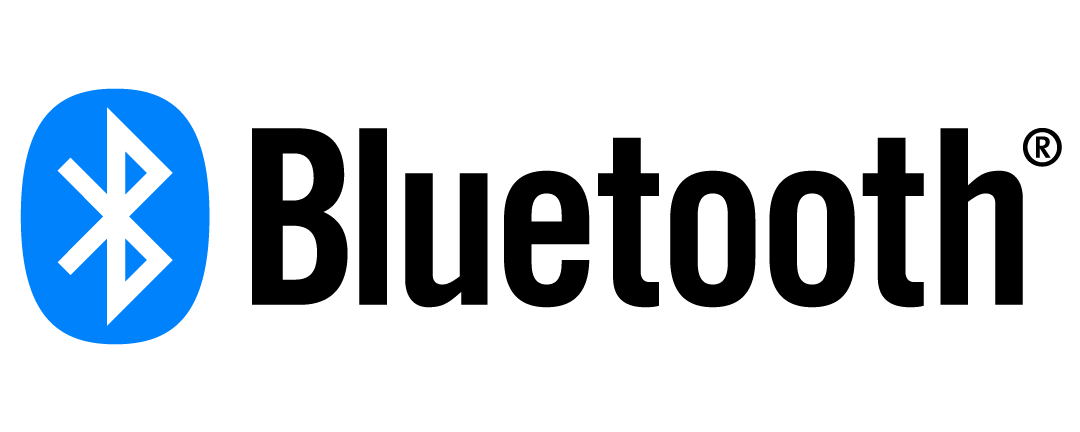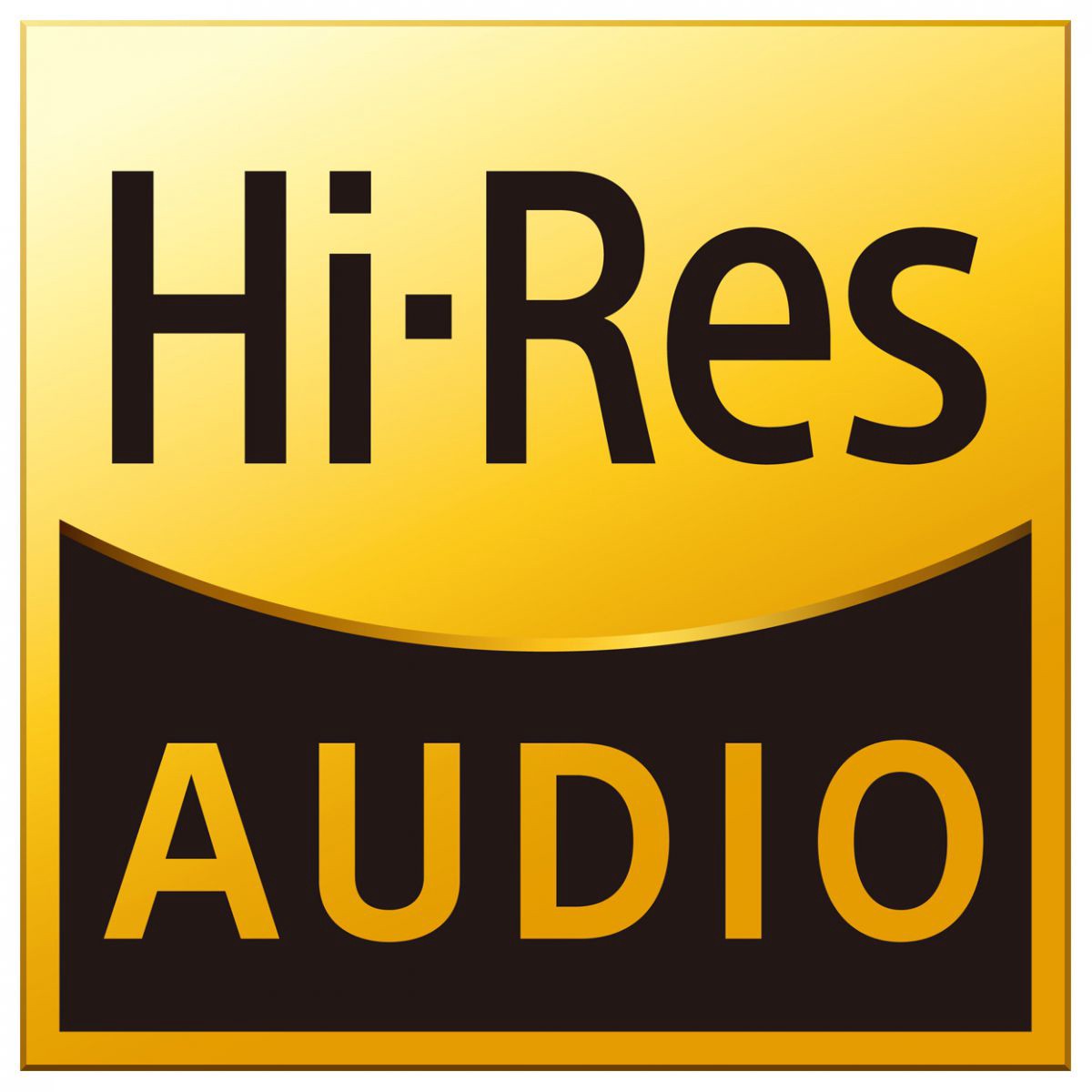 Learn more about Google Chromecast HERE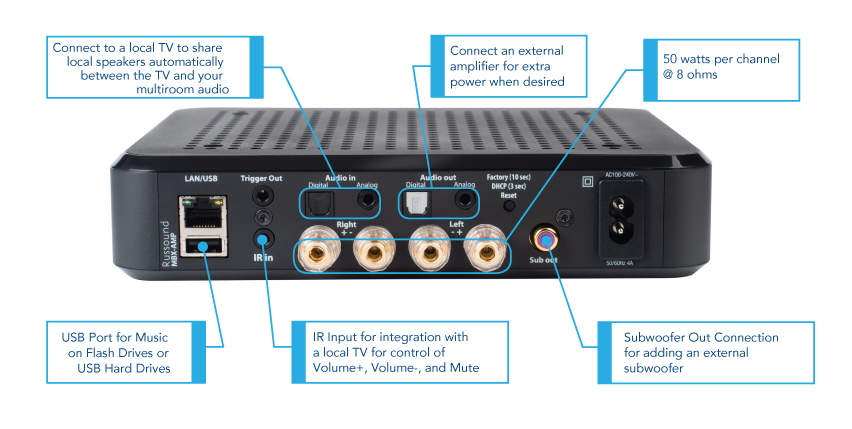 "Ultimately, I love the simplicity of just an MBX-AMP with a nice pair of speakers and a digital audio cable to a TV. With that one wire (plus speaker cabling and power, duh) you have the making of a great little 2-channel system that will let most users listen to anything their heart desires."- John Sciacca - Residential Systems
"This MBX-AMP is hands down one of the easiest streaming devices I've ever set up."
Harry Smith - Hifi Pig Magazine
Connect your TV's digital audio output to improve your TV's sound quality and to share your speakers with your premium audio system.
External IR Sensor included to use the MBX-AMP with your current remote control for Volume/Mute commands
Built-in AirPlay 2 streaming with full metadata to iOS/Android apps or XTS7 touchscreens
Built-in Chromecast for Audio support with full metadata to iOS/Android apps or XTS7 touchscreens
Bluetooth Audio
Hi-Res audio streaming support up to 24-bit/192 kHz
USB for Flash or external USB Hard drive-based music collections
Digital (PCM) and Analog Stereo Inputs
Digital or analog output
Controllable with the Russound App and fully compatible with the Russound XTS7 in-wall touchscreen
Bass, Treble, and Loudness settings available through the Russound App
Supports local favorites
Onboard browser-based configuration, accessible from a smartphone or tablet
Mix and match with other MBX-Series® components for versatile system designs
Frequency Response: 20Hz to 20KHz
Speaker Output 50 Watts Per Channel @ 8ohms, 70 watts @ 4 ohms
Audio Outputs: Analog Stereo RCA, Digital Optical, RCA Subwoofer Out (Analog Output configurable via software as fixed or variable)
Line Audio Output 2V rms
Audio Inputs 3.5mm Analog Stereo Audio, Digital Optical, USB2.0 Media Playback
Communication Ports Ethernet RJ45 10/100 BaseT
Wi-Fi 802.11ac, dual band
Bluetooth Audio Support Yes
Subwoofer Out Low Frequency Filter: 80Hz
Trigger Output 12vDC @100mA
Music File Formats MP3 (CBR, VBR), WAV (8, 16-bit), OGG Vorbis, FLAC (8, 16-bit), AAC, AAC+ (supports up to 24-bit/192kHz)
Power Requirements 100-240V~50/60Hz, 4A
Product Dimensions 8.25"W x 7"D x 1.75"H (21cm W x 17.8cm D x 4.5cm H)
Product Weight: 1.5 lb (0.68 kg)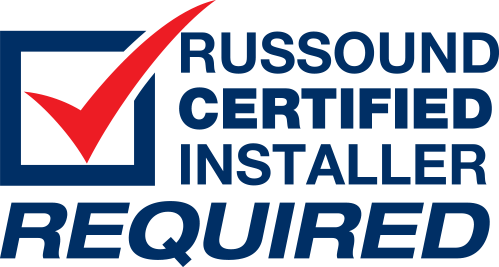 Please note that this product must be installed by a Russound Certified Installer.
If you would like to locate an integrator near you. Please feel free to use our Find a Dealer form.
RCI Program FAQs: RCI Program FAQ